About Us
Student Centric
Here at IDEA Academy the student is our main priority and focus. Students are meticulously guided by experienced professionals throughout the process of discovering their next academic pursuit that will define their future career development.
Industry experience
All our courses are industry-driven and prepare students with practical tools and knowledge that will make them ready for the working world. These courses are led by our team of hand-picked lecturers that bring along their baggage full of industry knowledge.
Individual Care
At IDEA Academy you're not just another number. We pride ourselves in the ability to assist each individual studying at our institute in all academic needs. Each student has access to our dedicated training specialists and mentors.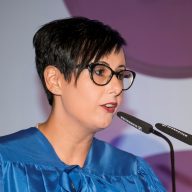 After a long break from studying, I decided to leave my comfort zone and embark upon a new adventure. But I must say that as soon as the lectures started, I felt at home, and help was forthcoming both from the students – whom I now call my friends – as well as from my lecturers. I am proud to have made the right decision for both my personal goals and for my career.
This course served as a growth plan to new projects and to whatever the future has in store for me. Life is all about growing, and this course led me to new opportunities and to continue growing and learning new skills that I can employ in both my personal life and at the workplace.
Miriam Mifsud
Higher Diploma in HR Management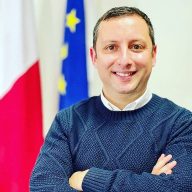 After many years – probably too many – I accepted the fact that I had to improve academically in order to get better career opportunities, as experience alone was not enough.
I knew that juggling family, work and study commitments would be a challenge and therefore finding the right institution that could understand these realities was crucial for me to ensure that I would succeed.
IDEA Academy has indeed ticked all the right boxes. The lecturers were all very knowledgeable and, more importantly, they provided everyday life examples that we could relate to. I also appreciated the Academy's administration. They were extremely supportive and were always willing to listen to our suggestions and address any queries in an efficient and timely manner.
Claudio Cauchi
Higher Diploma in Business Management
Short Courses
Looking for something more condensed and over a shorter period of time? We offer a variety of short courses, covering different fields, aimed to get you up to speed on the subject in question.
In addition, due to the modular structure of our full courses, you may also opt to take individual modules as standalone short courses.
For organisations, we also offer bespoke training programmes. These are completely tailor-made to suit the needs of your employees in everything ranging from the specialised subject matter you would like to train your staff in, down to the number of sessions, as well as the dates, times and location in which they are held.