Homepage
Find your Area of Study
Become a leader in your workplace
Our students learn from influential thought leaders, pioneering researchers and creative innovators and are engaged with the very latest developments from within their sector.
Register your interest
We are a private institution guiding future leaders through accredited & tailored courses.
Student Centric
Here at IDEA Academy, the student is our main priority and focus. Our courses are held on a part-time basis, with lessons taking place once or twice a week, fitting into one's personal and professional life.
Industry Experience
All our courses are industry-driven and equip students with practical tools and knowledge to help them excel in the working world. These courses are led by our team of hand-picked lecturers that bring along their baggage full of industry knowledge.
Individual Care
At IDEA Academy you're not just another number. Each student has access to our dedicated experts and mentors, as well as to a vast library of resources. You can choose to attend in-class, or follow along online. Support is also given through flexible, interest-free payment plans.

Payment Plans and Funding Schemes
We offer the possibility for our students to pay in
instalments or to design their own payment plan,
completely interest-free. There are also schemes
where one can get at least 70% of the course
fees back.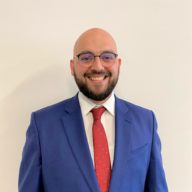 My experience with IDEA Academy was brilliant! Very interesting, with a great team of lecturers providing very good feedback. Enjoyed every minute of the past two years.
I recommend IDEA Academy as they are very brilliant in teaching students, provide a lot of help and staff motivates students.
My advice is learn hard and you'll achieve whatever you want!
Christian Schembri
M.Sc. in Healthcare Management and Leadership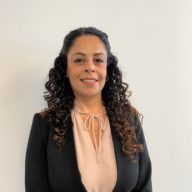 IDEA Academy helped me advance in my career and gave me further future opportunities.
The courses are well designed for working adults. You can study at your own pace.
It is never too late to learn!
Ritienne Giorgino
M.Sc. in Government and Management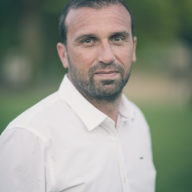 The institute provides both the support and a level of organisation and flexibility that makes the student feel at the center of the project. The structure of the courses are suitable for people from all spheres of society.
Joseph Mifsud
B.Sc. in Quantity Surveying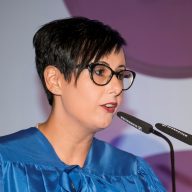 After a long break from studying, I decided to leave my comfort zone and embark upon a new adventure. But I must say that as soon as the lectures started, I felt at home, and help was forthcoming both from the students – whom I now call my friends – as well as from my lecturers. I am proud to have made the right decision for both my personal goals and for my career.
This course served as a growth plan to new projects and to whatever the future has in store for me. Life is all about growing, and this course led me to new opportunities and to continue growing and learning new skills that I can employ in both my personal life and at the workplace.
Miriam Mifsud
Higher Diploma in HR Management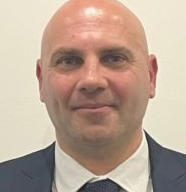 It is important to take each opportunity available to learn and grow. Learning with IDEA Academy gives the opportunity to study for a degree whilst keeping your full-time job and personal commitments.
It was an amazing and unforgettable experience. Doing research helped me to grow into a more intellectual and emotional person, not only a matter of gaining more knowledge.
I recommend IDEA Academy as it has experienced and professional lecturers and staff. The academic programmes are flexible and well set.
Philip Carabott
M.Sc. in Governance and Management
Featured Courses
Our academic programmes range from pre-tertiary (equivalent to MQF 4) through to Master's degrees (MQF 7). All academic programmes at IDEA Academy are delivered in a very flexible format and with a strong student-centred approach.
Short Courses
Looking for something more condensed and over a shorter period of time? We offer a variety of short courses, covering different fields, aimed to get you up to speed on the subject in question.
New premises, state-of-the art facilities
Facilities
IDEA Academy has recently moved to new premises with modern, fully equipped lecture rooms, and a computer lab with advanced technology software catering for all technical programmes.
We have also invested in a fully-fledged recording studio, to provide you with quality e-learning material to follow at your own pace.
Our Healthcare students benefit from a state-of-the-art Hospital Simulation Training Hall, fully furnished with hospital beds, medical mannequins and hospital equipment typically found in a hospital ward.