Postgraduate Certificate
Blockchain and Cryptocurrency
Course Description
This programme prepares you for higher financial and information technology roles within the financial industry, as well as to become competent professionals in the dynamic field of cryptocurrency.
You will benefit from diverse experiences, combining finance, management, and information technology to obtain a holistic view of cryptocurrency systems and applications. You will be exposed to topics such as money and banking, international financial and digital currency markets, principles of disruptive innovation, regulatory systems, cryptographic systems security, and distributed systems structures.
Entry Requirements
Candidates who apply for this course must possess one of the following:
a Level 6 degree in a related field;
OR
a Level 5 diploma or higher diploma and 5 years' work experience in a supervisory or managerial role.
Preference is given to applicants having a Level 6 degree in a discipline related to the study programme and a minimum of 3 years' work experience in management within the sector covered by the study programme.
Target Audience
This course is targeted at fintech professionals with work experience, such as:  
financial managers

 

bank staff

 

fintech employees

 

accountants

 

accounts clerks

 

employees with a financial background

 
Career Paths
This programme aims to prepare you for senior posts such as that of CEO, managing director or head of department of any financial or information technology entity.  
Modules
You are required to complete all 5 compulsory modules (30 ECTS) to fulfil the requirements of this postgraduate certificate.
How you'll be assessed
This is a part-time programme and will typically take 12 months to complete. The programme comprises a total of 5 modules. The method of assessment is assignment-based.
The course comprises:
6 lectures per module;
3-hour lectures (evening);
12 hours of guided learning, presentations, comprising synchronous online discussions, tutorials and/or videos;
Self-study hours comprising research, reading and assignment work.
Learning Outcomes
The learner will be able to:
Demonstrate an understanding of cryptocurrencies and their funcationality and critically assess and apply the necessary characteristics of different cryptocurrencices transactions.
Critically analyse the importance of using disruptive technology models in strategic planning and financial processes.
Critically analyse and communicate the opportunities Blockchain technologies and cryptocurrency create in the financial and other industries.
Assess a variety of approaches towards new regulatory systems governing digital currency.
Gain a thorough understanding of the information systems and resources supporting cryptocurrencies.
Critically analyse current and future investment instruments used in international financial markets.
Navigate cryptographic security and analyse how security can be modified according to the new digital currency payments.
Monitor the main activities of foreign exchange markets and their impact on cryptocurrencies.
Carry out research within the specialised field and develop the ability to criticize the research of other authors.
Communicate the knowledge acquired from research to specialist and non-specialist audiences.
See what students have to say about our courses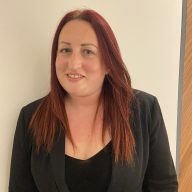 I learnt a lot from my lectures at IDEA Academy. I very much recommend IDEA Academy – help is found every time you need it and they are flexible, especially towards part-time students such as as myself. My message to prospective students is that it is never too late to start or continue studying.
Maria Borg
M.Sc. in Healthcare Management and Leadership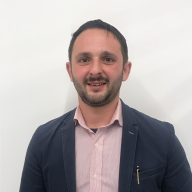 My experience at IDEA Academy was exceptional. IDEA have their students at heart and they provide a high level of support. They walk alongside their students throughout the entire journey to make it possible for them to succeed.
Aaron Refalo
M.Sc in Healthcare Management and Leadership