Master of Science
Insurance Studies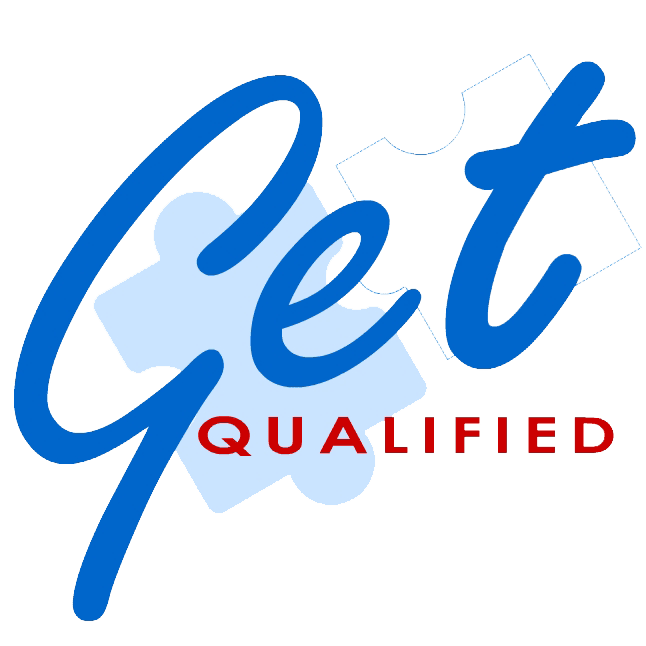 Get 70% back via Tax Credit
€6,843 refund on this course
Course Description
Enhance your expertise in insurance and pensions through our comprehensive M.Sc. in Insurance Studies program. Designed for individuals seeking to expand their knowledge in the insurance industry, this program offers an in-depth understanding of industry operations. Gain a competitive edge by exploring disruptive technologies, artificial intelligence, and digital transformation processes, including prototyping, business modeling, and venture innovation, which are essential in today's insurance landscape.
This program is ideal for those who have achieved the Bachelor of Science (Honours) in Insurance Studies from IDEA Academy, hold an Advanced Diploma from the Chartered Insurance Institute, or possess other relevant insurance qualifications. Professionals already working in the industry can also benefit by strengthening their knowledge through a recognized qualification, unlocking advancement opportunities in their careers.
Experience a blend of theoretical concepts and practical applications, equipping you with the necessary tools to excel in managerial and C-level roles within the insurance industry. In the final year, you'll have the chance to apply your acquired knowledge and undertake comprehensive research in a specific area of interest, culminating in a dissertation.
Entry Requirements
Candidates who apply for this course will hold a:
Level 6 Degree related to one of the following areas: Insurance, Finance, Risk Management and/or any other area deemed relevant and approved by the Admissions board or an Advanced Diploma from the Chartered Insurance Institute or any other related qualification
OR
Level 6 degree not related to Insurance, Finance and/or Risk Management and a minimum of two years relevant experience
OR
Level 5 Diploma or Higher Diploma and 4 years' work experience preferably in a position related to the subject area of this programme
In the case of mature students who do not possess all the formal required academic qualifications, then the RPL process could be applied such that if evidence of equivalent learning is found then the applicant could still be accepted in the course. Such RPL process will subject applicants to an interview held with a board of experts within the field, chosen specifically by IDEA Academy, so as to verify their experiences and prior learning.
Students whose first language is not English will be required to demonstrate English language capability at IELTS level 6.0 or equivalent.
Target Audience
People seeking for academic advancement within this area of study.
Individuals who have been working professionally in the industry for a number of years and would like to substantiate their knowledge through a recognised qualification and/or are looking to move ahead in their careers.
Career Paths
The programme prepares for positions such as and not limited to:
Claims: Claims Handler, Surveyor, Claims Senior Executives
Insurance Compliance Officer
Insurance Advisor
Insurance Business Analyst / Consultant.
Insurance Operations Senior Executives.
Insurance Product and Business Development Senior Executives.
Risk Management Senior Executives.
Underwriting Senior Executives.
Anti-Money Laundering Managers.
Money Laundering Reporting Officer and their deputies and managers with responsibilities for internal AML controls.
Modules
You are required to complete all 10 compulsory modules (90 ECTS) to fulfil to the requirements of this master's degree
If you stop here, you will get:
Postgraduate Certificate in Insurance Studies
---
Don't stop now! Go for that Master's Degree 🚀
If you stop here, you will get:
Postgraduate Diploma in Insurance Studies
---
Don't stop now! Go for that Master's Degree 🚀
🏁 Amazing! You've just achieved your Master of Science.
M.Sc. in Insurance Studies
---
How you'll be assessed
The method of assessment is assignment-based.
The course comprises:
6 lectures per module;
3-hour lectures (evening);
12 hours of guided learning, presentations, comprising synchronous online discussions, tutorials and/or videos;
Self-study hours comprising research, reading and assignment work.
Learning Outcomes
Learning Outcomes for Knowledge
The learner will be able to:
Critically analyse fundamental concepts in the insurance industry such as the insurance market, the main functions of insurance operations, and the Maltese regulatory framework.
Review the actuarial principles which are applicable to non-life and life insurance business.
Critically discuss the operating models, structures, and management of insurance organisations.
Indicate in which ways traditional financial theories are limited.
Critically discuss the impact of regulation on insurance businesses and the compliance function.
Develop and demonstrate an in-depth understanding of accounting principles as applicable to the insurance industry.
Critically discuss the different business models in entrepreneurship and the importance of digital taxonomy in an entrepreneurship context.
Navigate enterprise risk management and risk transfer techniques.
Learning Outcomes for Skills
The learner will be able to:
Critically evaluate the types of risk that exist and how insurance can help mitigate, manage, and control these risks.
Appraise the actuarial control cycle.
Critically analyse insurance operations and offer solutions to the problems being posed which would lead to greater efficiencies and enhanced management of operational risks.
Evaluate the impact of behavioural heuristics on clients when managing risks or making financial decisions and propose adequate solutions.
Identify and critically appraise the causes of financial irregularities in investor psychology.
Critically examine how regulatory requirements affect insurance business.
Investigate the financial and organisational requirements for the setting-up of cell companies and captive companies.
Critically analyse the current digital platforms and the socio-technology process.
Analyse the use of insurance and other risk transfer mechanisms in an enterprise-wide risk programme and assess how such programme can be delivered effectively.
Conduct qualitative and quantitative research within relevant areas of the Insurance industry and conduct thematic analysis, parametric and non-parametric statistical tests, and regression analysis in relation to relevant research areas and relate how theory can in effect be relevant to practice.
Critically examine a problem applicable to an area of interest relevant to insurance business, conduct distinct specialised research and propose novel solutions which would result in enhanced outcomes.
Interest-free payment plans