Higher Diploma
Supply Chain Management and Logistics
Course Description
From corporate giants to small businesses, the optimisation of supply chain techniques is a crucial factor in establishing a competitive advantage.
This course focuses on the business skills needed to manage the activities and flows of information between suppliers, manufacturers, logistics service providers, retailers and consumers within today's business environment.
The different modules fall under four overarching categories: Strategic Decisions, Contributors to the Chain, Tools for a Successful SCM and Supporting Stakeholders.
This course aims to equip you with the skills and knowledge relating to all aspects and issues of logistics within a sustainable supply chain.
These include operations, purchasing and procurement of materials, inventory flow and control, storage and material handling in warehouses, economics of mode of transport and distribution, and shipment from the start of a product's lifecycle up to its customer receipt.
Entry Requirements
Candidates who apply for this course must possess the following:
a qualification at MQF Level 4 (one 'A' Level or equivalent in any subject),
AND
a pass in English and Mathematics at MQF Level 3 ('O' Level or equivalent) .
Preference is given to applicants having a year of work experience related to the field of study.
*Equivalent qualifications abroad will also be considered for admission.
Target Audience
Individuals seeking academic and professional advancement in area of Supply Chain Management and Logistics
Mid-career-break professionals looking for opportunities to return to or change their career.
Career Paths
The possible positions for which this programme aims to prepare you for include, but are not limited to:
supply chain supervisor/manager
logistics supervisor/manager
Modules
You are required to complete all 20 compulsory modules (120 ECTS) to fulfil the requirements of the Higher Diploma in Supply Chain Management and Logistics
If you stop here, you will get:
Diploma in Supply Chain Management and Logistics
---
Don't stop now! Go for that Diploma / Higher Diploma Programme 🚀
🏁 Amazing! You've just achieved your Higher Diploma.
Higher Diploma in Supply Chain Management and Logistics
---
How you'll be assessed
This is a part-time or full-time programme with a total of 20 modules. The method of assessment is assignment-based.
The course comprises:
6 lectures per module;
3-hour lectures (evening);
12 hours of guided learning, presentations, comprising synchronous online discussions, tutorials and/or videos;
Self-study hours comprising research, reading and assignment work
Assessment
The programme includes different forms of assessment which allow for and promote students' critical engagement. The formative and summative assessment tasks may include an in-class assignment and/or a home-based written assignment using diverse assessment tools which may take the form of online and in-class discussions, examinations, case studies, reports, proposals, essays, and presentations, etc., as applicable to the diverse modules.
Learning Outcomes:
The learner will be able to:
 Analyse change management and green supply chain issues related to complex business situations and recommend solutions to solve these issues.
Assess, monitor and maintain quality systems in logistic through the effective use of information technology, human resources and accounting processes.
Recognise and assess the needs of supply chain customers and understand the importance of applying negotiation and leadership skills to deal with customers and other stakeholders.
Interpret relevant specialist theory to recommend best practices related to strategic management, operations, procurement, and logistics management.
Interest-free payment plans
See what students have to say about our courses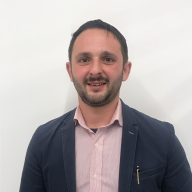 My experience at IDEA Academy was exceptional. IDEA have their students at heart and they provide a high level of support. They walk alongside their students throughout the entire journey to make it possible for them to succeed.
Aaron Refalo
M.Sc in Healthcare Management and Leadership